Higher education jobs at Kean University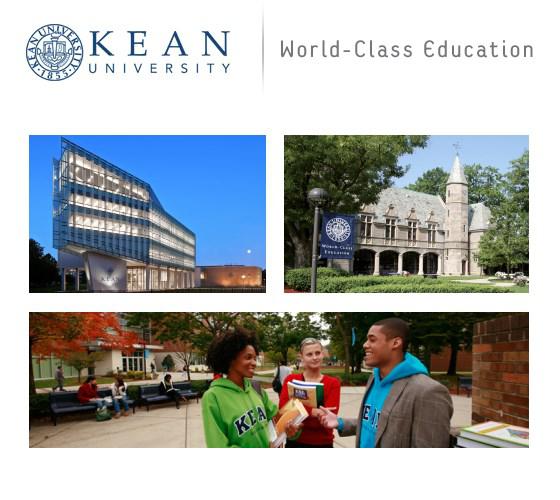 With a rich history in higher education that spans over 150 years, Kean University is a world-class, vibrant and diverse institution offering more than 48 undergraduate and 35 graduate programs, with over 85 options for graduate study including doctoral programs in psychology and educational leadership. Kean distinguishes itself through excellence in academics, strategic investments in both research and cultural facilities and initiatives and a commitment to the success of every student.

Dedicated to preparing students for rewarding careers, lifelong learning and fulfilling lives, Kean offers a broad range of disciplines, the expertise of a diverse and world-savvy faculty and a student-centered learning environment and campus community. The University sits on three adjoining campus sites in Union County, New Jersey covering 180 acres, two miles from Newark Liberty International Airport and thirty minutes from New York City, with an additional location in Ocean County, New Jersey. At Kean Ocean, students can earn both bachelors and graduate degrees from Kean.

Kean is the third largest public university in New Jersey, and the largest producer of teachers in the state. Today, the University boasts New Jersey's first comprehensive program dedicated to the development of a new generation of mathematics, science and technology teachers and researchers—the New Jersey Center for Science, Technology and Mathematics (NJCSTM).

Kean also provides students with access to a very unique BS/MD program leading to a medical degree. Together with Drexel University Medical School and St. Peter's Hospital in New Brunswick, New Jersey, this highly competitive undergraduate program guarantees successful students admission to Drexel Med and a residency at St. Peter's.

The University is home to Liberty Hall Museum, a historic landmark housing some of the last undiscovered treasures of the American Revolution and the birth of our nation. The University officially acquired Liberty Hall in 2007. Our History Department currently is cataloguing thousands upon thousands of previously undiscovered manuscripts from the Revolutionary War period on.

Kean University also operates a unique, additional location in Wenzhou, China, where development of a full-scale campus is currently underway. Launched in 2012, Wenzhou-Kean University (WKU) sits on approximately 500 beautiful acres in Wenzhou and is now in the midst of a growth phase that will soon bring enrollment to 5,000 students. Wenzhou is only one hour by plane and just over three hours by high-speed train from Shanghai and Hong Kong. It is one of the most vibrant and economically advanced cities on China's East Coast.  WKU offers a unique model of higher education provided by a comprehensive, public University, approved by the Chinese Ministry of Education and is accredited by the Middle States Commission on Higher Education. All instruction is in English and all curriculum is provided by Kean USA.

For more information on Kean University, please visit our website at: http://www.kean.edu. Please also visit our Wenzhou-Kean University website at: http://www.wku.edu.cn/. For employment opportunities, please visit: http://www.kean.edu/offices/human-resources/employment/employment-opportunities.


Kean University homepage: http://www.kean.edu
Showing 26 higher education jobs at Kean University.
Subscribe today
to be notified by e-mail about the latest Staff & Non-Managerial Professionals positions!
---
Lead Writer and Social Media Manager - Staff & Non-Managerial Professionals
Kean University
Office of University Relations


Apr. 6, 2018
Open until filled
Available immediately
Managing Assistant Director III - Staff & Non-Managerial Professionals
Kean University
Office of University Procurement and Business Services


Apr. 5, 2018
Open until filled
Available immediately
Dean's Office Manager - Staff & Non-Managerial Professionals
Kean University
Nathan Weiss Graduate College


Apr. 4, 2018
Open until filled
Available immediately
Campus Architect - Staff & Non-Managerial Professionals
Kean University
Division of Planning


Apr. 2, 2018
Open until filled
Available immediately
Dean's Office Manager - Curriculum & Education
Kean University
College of Education


Apr. 2, 2018
Apr. 16, 2018
Available immediately
Executive Director III - Health Sciences
Kean University
School of Physician Assistant Studies


Mar. 26, 2018
Open until filled
Available immediately
Operating Engineer I - Staff & Non-Managerial Professionals
Kean University
Office of Facilities and Campus Planning


Mar. 22, 2018
Open Until Filled
Available Immediately
Director of Student Success and Retention - Senior Administration
Kean University
Division of Enrollment Management, Office of Student Success and Retention


Mar. 5, 2018
Open until filled
Available immediately
Motor Vehicle Operator II - Staff & Non-Managerial Professionals
Kean University
Office of Facilities and Campus Planning


Mar. 5, 2018
Open Until Filled
Available Immediately
Dean - Senior Administration
Kean University
College of Business and Public Management


Feb. 16, 2018
Open until filled
Available Immediately
Associate Director II *Search Extended and Revised* - Senior Administration
Kean University
Exceptional Educational Opportunity/Educational Opportunity Fund (EEO/EOF) Program


Feb. 8, 2018
Open until filled
Available Immediately